Some of the Mac users still believe in the myth that Macs are immune to malware attacks. It is time to refresh that memory and take a proactive approach to prevent Macs from online exposure.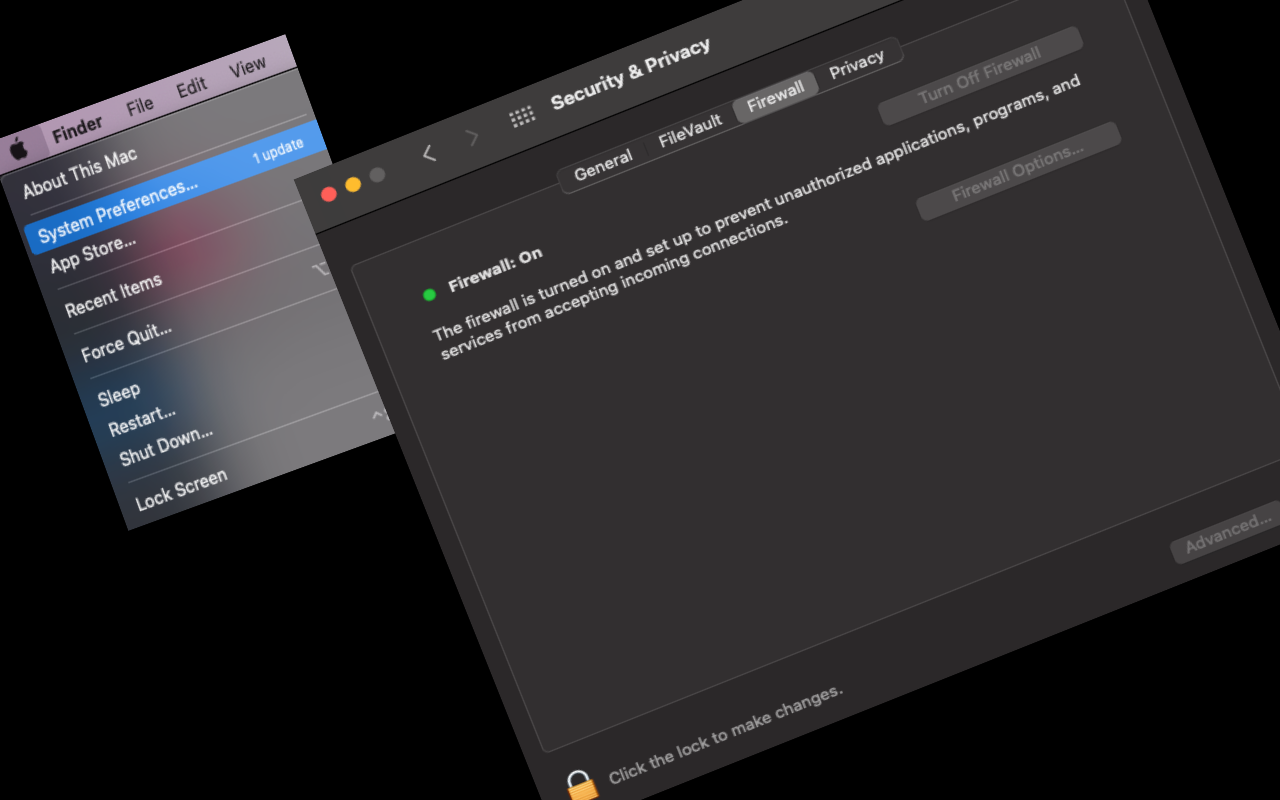 Every Mac comes with a built-in set of tools, one of the benefitting features of a Mac, called Security & Privacy. You may navigate to the Security & Privacy section by simply clicking on the Apple icon on the top left corner of your desktop and selecting System Preferences… wording. That window will bring you a new window where you can select Security & Privacy topic. Once you are in a new window, you may choose Firewall and review whether the Firewall is On. If not, you can unlock the Lock on the lower left bottom of that window, provide your Mac password, and then turn the Firewall on just by clicking the Turn On Firewall button.
Cyber threats, data breaches, and identity thefts are often caused by poor or improperly applied security tools. You can minimize the risks to a greater extent by utilizing such built-in features and tools at no additional costs. Malicious actors attempt to steal sensitive information as soon as they have an opportunity. Such can be discouraged or minimized significantly by turning on the Mac Firewall.
The good news is that we can help set up your Mac Firewall free of cost. Schedule an appointment online and come to visit us Monday thru Friday between 11 am and 6 pm.
---
If you are having several Mac issues, give us a call, send a message, or request an estimate following the link below: