Learn the following basic facts about how Viruses and Trojans like Malware programs can impact person, business and industry alike:
Mac computers are not immune to sophisticated Viruses.

A Mac computer can be hacked, remotely controlled, and monitored.

Trojans like malware programs can easily control macOS, manipulate system behavior and open several back-doors to many other malware families.

Specific spyware and key-loggers can be remotely injected into a Mac system and monitored, tracked, and exploited systems that are crucial to high-profile officials, agency agents, and business personnel.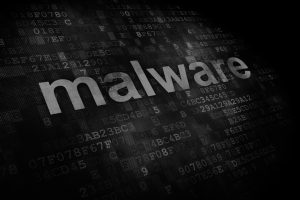 There are several instances in daily computing activities that need special attention during each transaction is initiated. Basic examples are: doing banking transactions, keeping confidential files in a certain location, moving private data, shopping around, or paying with peers online. Each of these instances or activities is tightly tailored to online data transmission. Each bit of data travels a few yards to thousands and thousands of miles across plethoras of computers on the data transmission trips. Upon such, how can one make sure that the data that just left a private computer remains completely private and confidential until it reaches the destination intended? Again, how can one make sure that the response that is supposed to get back to the requestor did not eavesdrop on its trip?
When a Trojan-like Malware makes its way to a Mac computer, it may begin to evaluate the contents of the Mac, monitor the user's behavior, and begin to accumulate any piece of information that is important to its master or the way the Malware was designed to operate. Some forms of Malware are Ransomeware that are more critical than some sort of Viruses that just intend to crash the system. Ransomware like Malware specifically targets a particular agency, valuable business, or high-profile individuals so that it can achieve higher returns. Most importantly, Malware often stays quiet and may not trigger any action until it achieves what it is supposed to. Programmatically, most of the Malware is designed in such a way that its masters are able to control it from a remote host. At times, Malware can stay in a system for weeks, months, or even years — it has a specific goal to achieve. The more sophisticated the Malware, the greater is the threat.