Upgrade a Mac Pro with 60TB Internal HDD and 2TB Boot NVMe SSD
60TB Internal HDD + 2TB NVMe Upgrade: 4 - 9 Business Days
Make the most out of your amazing, age-tested and trusted Mac Pro 2010 – 2012.
This listing is about an Mac Pro Hard Drive (HDD) upgrade service. We will install up to 60TB HDD and 2TB NVM Express Drive on your Mac Pro.
At Mac Issue, we provide a comprehensive upgrade service for your Mac Pro 2010 and 2012, which includes a massive internal hard disk drive upgrade. This turning-point upgrade program is ideal for Mac enthusiasts and professionals who need to store large amounts of data safely on their Mac.
Once we've completed the upgrade, we conduct thorough testing and stress testing to ensure everything is functioning optimally. We'll then change the status of your device to "ready for shipping/pickup," and send you an electronic invoice for payment. Once the transaction is complete, we'll expedite the return shipping of your device. It's that simple!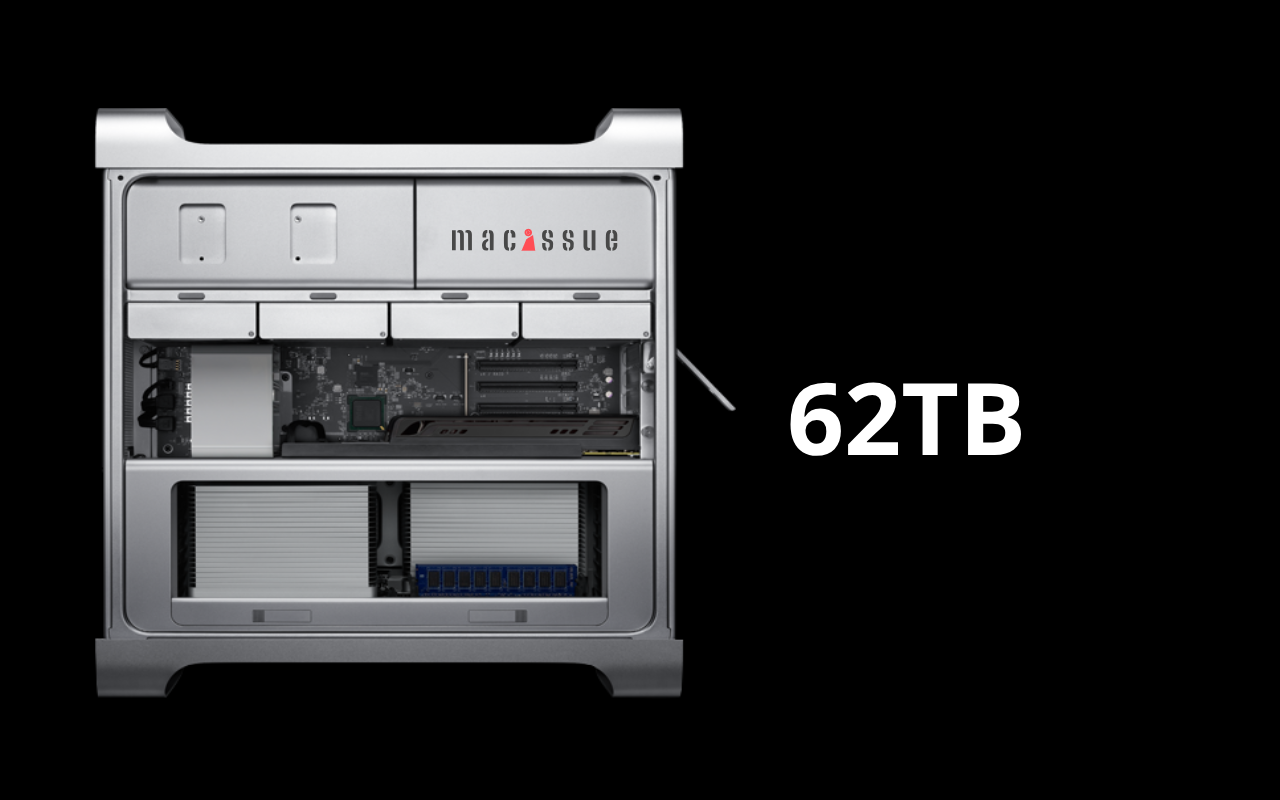 If you're interested in our upgrade service, give us a call or schedule an appointment online. We can also offer rush service in case of an emergency. And if you're not sure whether this service is right for you, simply request an estimate and let our experts recommend the best upgrade options for your device.
Are you ready?
Mac Issue is a professional Mac service provider that offers a range of services including Mac upgrades, data recovery, and repairs. Their team of highly skilled technicians is dedicated to providing top-notch services and accomplishing every task with the utmost professionalism. Mac Issue uses genuine Apple parts and cutting-edge tools to ensure that every service they offer is of the highest quality. If you need professional Mac services, click the button on their website to begin the service process and get your Mac back up and running in no time. Trust Mac Issue to take care of your Mac with their commitment to excellence.